.
The Bible says people shouldn't have sexual intercourse (sex) before marriage, and, in fact, deems sex so distasteful, even immoral, that god had to invent marriage to legitimize it.

1 Corinthians 7:1-2
1 Now concerning the matters about which you wrote. It is well for a man not to touch a woman. 2 But because of the temptation to immorality, each man should have his own wife and each woman her own husband.
So, for whatever reason, god finds sex pretty reprehensible, for which he provides only a single remedy, and one not fitting everybody. However, according to the most recent statistics I could find, of never-married 18-22 year-olds, on average 74% of
Christian
females and
Christian
males have had premarital sex.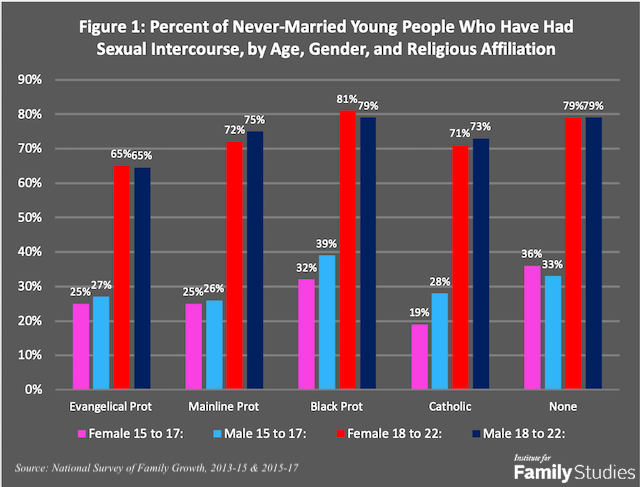 source
Now, considering god's stand on premarital sex, to me them's pretty daunting statistics. Chastity be damned, as it were. Stats I would think to be more fitting the non-religious.
In fact, as of five months ago "
half of U.S.

Christians

say casual sex between consenting adults is sometimes or always acceptable.
"
source
(My emphasis)
So, what do you think about chastity and sex before marriage? In time will chastity no longer be a concern of Christianity?
And what group do you fall into?


.