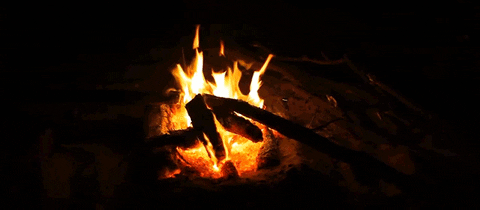 William: You said you think my curiosity and question is tangential to a discussion on the historicity of the Resurrection and would be better served with its own thread. So here we are...nice to see you back at the Fireside My Friend.
Smiling, I reach for a log and place it on the fire. I sip on my brew and then continue.
William: As I explained earlier, since Jesus was an Eternal Spirit, he couldn't actually die, so it had to be the appearance of dying.
Jason: This was part of why I moved your theory out from explanation (2) in step C and gave it the number (10). The typical "apparent death" theory claims that Jesus' body only appeared to die. You seem to be saying the body did die, but Jesus, as an Eternal Spirit, didn't. That point alone doesn't distinguish you from my theory but other things obviously do, which we'll get to.
I ponder Jason's explanation for a few minutes and then reply.
William: Yes - taken on the premise that all the bible stories are true in relation to the authors data of experience and subsequent points of view, Jesus Human body did die. The explanation for why and how it was made livable again, involves mysticism.
I take another sip of brew and restate something I said earlier.
William: You equated my understanding, to Jesus lying. I explained that Jesus was simply going along with the beliefs of his followers at the time, because his agenda was focused on his overall mission and that it was not a case of lying but of not being able to tell the whole truth because of the belief systems in his followers which prevented them from being able to handle the whole truth.
Jason: First, that was when I thought you were claiming the body didn't die. But it would still apply to your theory if you think Jesus used a new body and allowed his disciples to believe he resurrected into his previous body. Not correcting a lie is different than not telling the whole truth.

On top of that, I don't see any benefit in Jesus doing this. The disciples' belief system was already being blown up by his resurrection. This kind of gnostic ideas already seemed to be around and gained in popularity in the 1st and 2nd centuries. Plus, the Christian movement was committed to the teachings of Jesus to the point that they rejected these gnostic ideas as heresy. Jesus lying about his resurrection seems to be working against what you say his mission was.
Te Ruru sounds off from the nearby trees. Always a signal that things are about to get even more interesting.
William: People are often enough frightened by their imaginations.
I know that seems a random thing for me to say. I say it now though, so that I can refer back to it as examples offer themselves that opportunity for me to do so.

We do not know to what extent Jesus made efforts to correct the beliefs which allowed the followers to lie [to their individual selves through their belief systems] but we do know that there is evidence that he may have done just that...but it is not evidence we can find just by reading the bible.

No two followers reacted to the resurrection event in the same manner. Jesus is dealing with individuals.

As to the Gnostic ideas, I became aware of these much later on into my conversion from the mundane into the mystic - and that process of approach was not viewed by me as "mystical", until many years later, and in that - upon reading some of the Gnostic ideas, I realized that there was some truth to be gained therein because my own experience confirmed that already.

So then, once I embarked upon a more detail study of the evolution of the Christian Church, I had to ask the question as to why that institution chose - not only to exclude the Gnostic information from the authorized version of the truth that institution wanted the world to have - but to make efforts to completely suppress the Gnostic ideas as heretical, and on occasion use that law to legally imprison and murder anyone suspected of being heretic.

So I keep the question "Is this what Jesus wanted his Church to do?" and thus, I commune with Christians in order to possibly uncover the answer.
The fire cracks loudly and a pebble-sized piece of the log I had placed on it jumps out and lands near my feet. I observe how blue the flame appears, and realize it is no ordinary flame...I reach down and pick it up, and it is cold to my touch, as I knew it would be.
William: One thing that I find very interesting in regard to that, is how Gnosticism has survived the 20-odd centuries of active suppression, and its secrets have continued to be shared.
Jason: I need to make sure I understand what you are claiming in your theory. You seem to be saying that Jesus' body died and then Jesus' post-mortem appearances were through a different body. Is that correct?

I think I have responded to you on the proposed absurdities that would follow there and you haven't directly responded back on those points. I will make my positive case after making sure I'm understanding your theory correctly.
As Jason finishes his sentence, a whisper of cool air circulates briefly through the encampment and the small blue flame rises from object I hold. I laugh.
William: I argue that another body might have been used, which explains the seeming confusion his followers had - depending upon which story one reads about the event - in relation to them not recognizing the form.
Certainly, it did not take too long for them to recognize the Spirit using the form, was that of the one they had followed throughout all those months.
I rise and move toward The Whole. I slide back the stone covering it, and place the object with the blue flame, into it. I replace the stone and then return to my seat at the Fireside.